Elegant, functional, and economical – our solution for your project
Our new project series DORNBRACHT YARRE meets all the requirements the project business demands. We offer a high-quality solution in a timelessly elegant design, one that is both economical and can be used anywhere.


"Holistic, functional and bold"
Christian and Michael Sieger
Our long-standing partner Sieger Design has endowed DORNBRACHT YARRE with a design language that is truly unique
The result is a universal design that meets the demands of construction projects, whether in terms of ergonomics, function, or quality.
"The design solution impresses with its clear lines, high-quality materials, and top-notch precision."
Christian und Michael Sieger
Timelessly elegant design in every bathroom concept
Whether harmonious, complementary or contrasting – our finishes enhance creative and individual interior designs.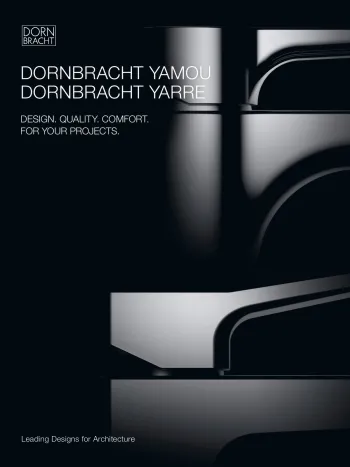 Our expertise for your projects
The brochure on our project series: DORNBRACHT YAMOU and DORNBRACHT YARRE.
Learn more about our professional offer