An expressive kitchen for cosmopolitans: Colours, styles and shapes are mixed with naturalness and an assured sense of style. Its attention to detail makes this kitchen reminiscent of a boutique hotel, where every design item tells a separate, individual story. Organic forms encounter strict geometry, experimental colour combinations, and neutral tones.
A kitchen that changes constantly, and always reflects the new ideas and inspirations of its occupants. In this environment, the ideal fitting is the versatile META SQUARE: Thanks to its simplified form, it is extremely versatile, can be combined in many ways, yet is also aesthetically durable.
Organic forms encounter strict geometry, and experimental colour combinations meet neutral tones.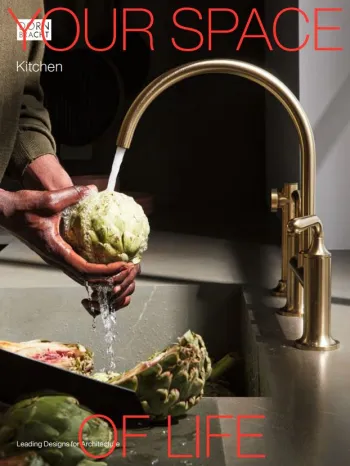 Our expertise for your kitchen
Discover ways to add value to your kitchen with Dornbracht fittings: "Dornbracht Kitchen" brochure.
Discover this and other design series