Harmonious interaction for modern, function-oriented kitchens: TARA ULTRA meets soft nuances and matte finishes and materials. Expressive tiles, wood, natural stone such as onyx or marble, and accents in brass create an exciting contrast to the coolness of the stainless steel. A refined detail: Rounded corners that give the industrial look a soft touch. 
Limited Douglas Fir
Stainless Steel
Travertin & Silk
Glass Bronzed Tinted
For Professionals
For the daring a totally new kitchen atmosphere where stainless steel is not only part of the cooking routine, but also an interior design element. The look presents itself in a completely new light: warm tones in combination with materials that add to the sense of comfort in the room.
Experience in Design and Taste
In this kitchen, which invites you to experiment with unusual ingredients, tastes and preparation methods, TARA ULTRA is the perfect choice. It combines the design of a modern icon with professional functionality.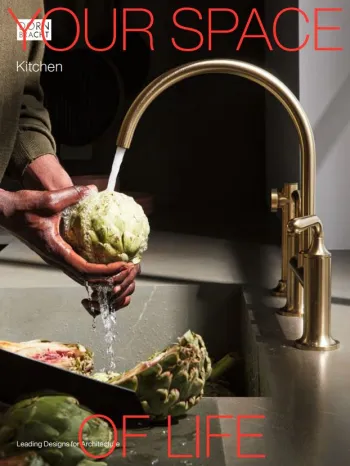 Our expertise for your kitchen
Discover ways to add value to your kitchen with Dornbracht fittings: "Dornbracht Kitchen" brochure.
Discover this and other design series